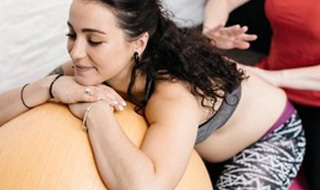 14 Nov

Active Birth Workshop with Empowered Mama Birth Sophie Grindlay

Sunday 13th January

10am – 2.30pm
£80 per couple*

Sophie's workshop is for Mum-to-Be and her Birth Companion(s) to help you all feel positive about birth and confident in your abilities in the birthing room.

You will explore useful and practical 'tools', and learn how your birth partner(s) can use these to fully support you. The Workshop will Inform you of your own intuition and empower your companion(s), so that everyone feels knowledgeable, confident and calm about welcoming baby earth-side.

The workshop is open to all mums and companions can be male or female partner, sister, mother, friend or other companion with a maximum of six birthing groups to the workshop.

The workshop has a relaxed and comfortable atmosphere, with a flexible structure to ensure there is plenty of opportunity for questions and discussion. Here is some of the aspects we will discuss on the day:
The hormones in birth and how they play a vital role
The birth environment, setting the scene for the journey (stages) of birth
Active birth positions
Natural pain relieving methods and comforting techniques, including: touch, movement, massage, grounding and acupressure (Using simple equipment available to all)
Breathing techniques and deep relaxation
Music and use of sound and it's value during labour
Hypnobirthing and methods for releasing fears
Aromatherapy for your journey and birthing room
Your birth preparation plan, preferences and wishes
Positive birth stories and stories
The cost for the Workshop is £80 which is for yourself and one birthing companion, however you can bring additional companions for £15 per additional companion. Please let us know via email if you would like us to enrol a 3rd or 4th companion and we can make changes to your booking accordingly.
Sophie's workshop will include teas and there will be lunch break in the middle of the day where you will be welcome to bring lunch along with you or go out to one of the local cafes in the area if you would prefer.
Bookings can be taken from HERE