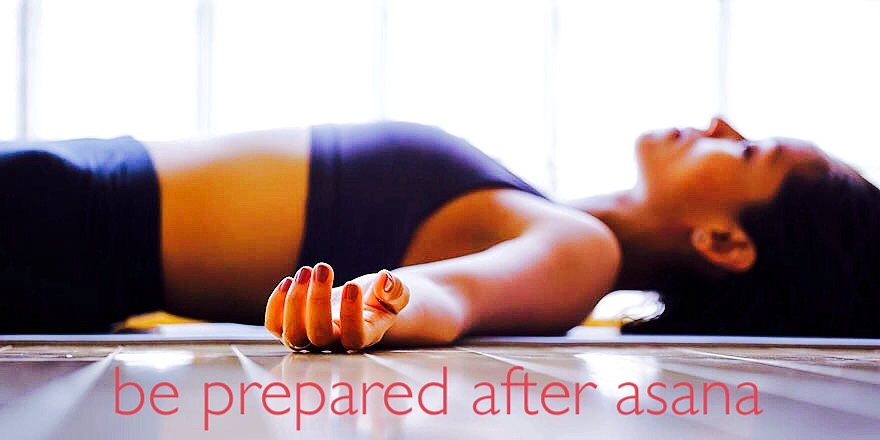 22 Aug

Be Prepared After Asana

It's not unusual to now know that yoga takes us into a different state of being. The physical asana (posture) along with pranayama and meditation, brings us into awareness of our bodies and minds with a sense of clarity and presence that we want to sustain as long as possible after class ends.

One way of prolonging the benefits of yoga is through good diet choices after practice. Whether you think of yoga as a holistic system of spiritual and physical growth or as a tool to relieve stress and increase flexibility and toning, what you eat after your practice will have a big impact on the benefits you receive. With this in mind, it's good to be prepared, so that you don't have to cook once you're home from class.

We just love the idea of the Mason Jar Salads at Yoga Healing Glasgow, and they've kept us happy on returning home from teaching a lot of years now. Here is the magic anatomy of the Mason Jar. Simply keep in the fridge for the day, unscrew the lid and toss into a comforting bowl for lunch or dinner to be served. It is clever, all your greens stay dry at the top, harder vegetables marinate in the oils through the day, and on hitting your bowl ready for enjoying, all the mixtures blend deliciously together.

Getting some carbohydrates in after practice is great for energy, proper metabolism, and digestion. Sweet potatoes, rice, and vegetables are fantastic after any workout, and its easy to add some
sweet potatoes or brown rice from the previous night's dinner into your mason jar. Using as many colours of vegetables not only brightens your plate, but brings a richer nutritional meal.

Your muscles want protein after practice. Protein promotes muscle growth and healing and increases energy overall. You can choose protein sources such as turkey and fish or non-meat sources, like eggs, nuts, tofu and yogurt. We love soups at Yoga Healing Glasgow, as they bring a gentle warmth and relaxation to the body, and can be prepared ahead of time, plus you can add beans and pulses for protein.
We would love you to share your recipes, ideas and comments for after yoga class nourishment with us.
Bon Appetite
Anthea Simpson