28 Nov

Get Ready to Rejuvenate

At this time of year, as we prepare for the festivities, but also for the long winter months ahead, it makes sense to take some time to do some cleansing and strengthening of the body. Rather than waiting for the New Year to take action, some simple practises put into place now can really help give us the boost we need to strengthen our immunity, release toxins, and tone and strengthen the organs of the body, including the skin.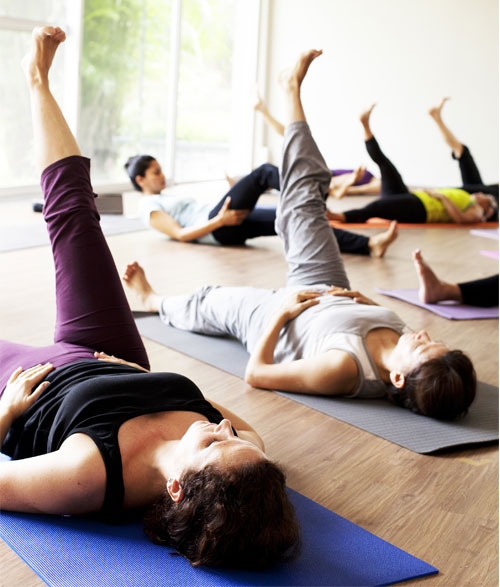 The kriyas are the cleansing practises of Hatha yoga and there are a whole range of them, from simple breathing techniques, to more complex and maybe a little too 'out there' stuff, such as regurgitating salt water.
For our purposes, we want things we can learn easily, which are accessible to practise at home, yet highly effective in purifying and re-balancing the body.
Breathing exercises to cleanse the sinuses, throat and respiratory system, whilst helping to release tension in the neck, throat and jaw are a good start, helping us ward off some of the bugs which are lurking in the air.
Self-massage to stimulate the muscles and the energy channels, helps release stagnant energy in the body, allowing energy to flow freely to nourish and replenish the organs of the body. A range of specific abdominal exercises and movements help to cleanse the organs of the abdomen and relax the diaphragm. Further specially chosen kriyas stretch, massage and stimulate the digestive system, the small and large intestines, helping to improve digestion, release knots of tension, and purify and balance the body.
Some of the kriyas work more specifically on the eyes and the mind, to help us release stress and bring clarity and calmness to the mind. Some asanas, particularly twists also specifically work to stimulate and cleanse, so some simple sequences to practise at home are really useful.
Finally, some recipes of natural home- made body scrubs, face masks and cleansers and some special yoga exercises for the face to help tone and tighten the facial muscles, will all combine to give a much needed boost to the whole system, bring a bit of sparkle and vitality to body and mind, and take us into the festive season, feeling rejuvenated and energised.
Have you downloaded our Yoga Healing Glasgow app yet? Just search GLOFOX and join our studio. You will be able to stay connected to all our up to minute news on workshops and classes.
You can learn more at Claire's workshop on Sunday 11th December from 2pm – 4.30pm. (£22) Just go to BOOK ONLINE to book your space.
By
Claire Rodgers