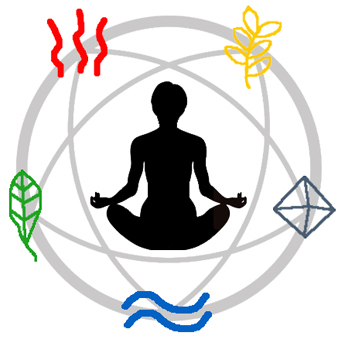 19 Jun

How Seasonal Yoga Works
How Seasonal Yoga Works:
Seasonal Yoga works with the Seasons and Elements from the Traditional Chinese Medicine system.Each season is connected to an element, and each element is connected to a pair of organs. These organs have energy lines (meridians) in the body, the same lines and points that are used for acupuncture, acupressure, shiatsu massage, Tai Chi, Chi Gung and other Traditional Chinese Medicine practices. We can use yoga postures to activate those meridians, tuning us in to the energy of each season.
Seasonal Yoga Workshops with Anna Daintrey
You can see Sunday Workshops on Seasonal Yoga and Seasonal Living with Anna throughout the year at Yoga Healing Glasgow, with her next workshop happening on Sunday 9th of July 2pm – 5pm. Costs are £25 for the workshop or £16 for concessions. (students, retired or long term unwaged)
Anna's Summer Workshop will introduce you to the Seasonal Yoga system. 

Look in depth at the Summer Season – the element of Fire. 

Learn some of the Deep Secrets of Yoga – working with bandhas (energetic locks) 

to make your physical practice lighter and stronger, regulate the hormonal systems,
boost our spiritual evolution and help us live younger for longer! 

Yoga Flow focusing on binding and heart opening postures, 

building strength and joy – finding the fire within! 

Cool down and relaxation to balance our physical efforts 

with the calm and stillness at the 

blue heart of the Summer flame.
Weekly Seasonal Yoga Classes with Anna Daintrey
You can also come along on a weekly basis with Anna on Wednesdays at 6pm. Anna's Seasonal Yoga class is for All Levels of Yoga Students, and costs £10 drop in fee or £7 concession rate. (students, retired, long term unwaged)
We hope to see you at the studio soon. 
Namaste 
Anthea